Get in touch today.
Have a specific query on products? We're here to help.
Recent Projects
Some of our most recent projects.
Hoist & Winch Services
We offer solutions to suit you.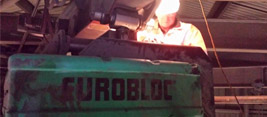 Service and Repair
We can carryout repairs to your equipment on site in order to minimise your down time.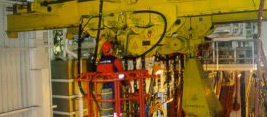 Inspection and Test
Our engineers carry out inspections and advise on the requirements needed to meet legislation.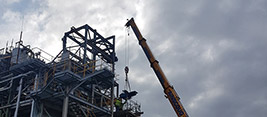 Installation
Our engineers are fully trained and qualified in lifting equipment, with years of experience.
Popular Products
Lifting Standards of Service
Hoist & Winch Ltd have looked after our lifting equipment maintenance and supply needs to a very high standard for over 10 years "
Plant Maintenance Manager - Allnex
Your Supplier for Lifting Equipment
If you are looking for a professional company with many years experience of all kinds of lifting & handling applications then look no further than HOIST & WINCH. We pride ourselves on the knowledge of our industry, the quality of our service and our flexible approach all designed to achieve the highest levels of customer satisfaction.
Hoist and Winch offer a large range of lifting equipment solutions and services, we are equally at home handling bespoke turnkey projects as we are in providing a wide range of standard items of lifting equipment. We has a very wide customer base across many industries as indicated on our project work page. Hoist and Winch deals throughout the UK and the rest of the world.