Turnkey Hire Hoist Solutions from H&W Limited
Hoist & Winch Ltd offer complete Turnkey Hire Hoist Installation solutions as well as offering customers the option of hiring stand alone   air powered, 3 Phase Electric Powered and 110v Single Phase Electric chain hoist units for installation by their own competent personnel.
This capability means Hoist & Winch are able to expertly advise customers on the most suitable equipment to suit their lifting requirements and the precise arrangements to ensure safe/reliable operation of the lifting equipment. This is particularly important for air hoists when selection of a suitable portable diesel compressor or checking a plant air supply needs to be considered and include:  operating pressure, air volume, air supply hose length / bore size and air supply preparation/lubrication.
Recent examples of air hoist Installations by Hoist & Winch Ltd include lifting various heavy plant into a new build Flour Mill in the South of England and lifting new production process equipment into a Midland based Cement Works , brief details as follows:
New Build Flour Mill
Specifying the correct lifting equipment to satisfy all dimensional clearances including critical headroom criteria
Permanent Installation of 1 x New 32 metre height of lift, Stahl 3.2 t Swl Motor Trolley Mounted Electric Chain Hoist and festoon power supply system
Temporary Installation & later removal of 1 x 32 metre height of lift JDN 7.5 t Swl (10t Swl down-rated) Motor Trolley Mounted  Air Hoist and trailing hose power supply system
Procurement of suitable portable diesel air compressor and air supply hose to form part of Hoist & Winch scope of supply
Procurement of suitable roller type test weights to form part of Hoist & Winch scope of supply
Commissioning, Load testing & LOLER Certification of both hoist units & customers supplied and installed hoist monorail runway beam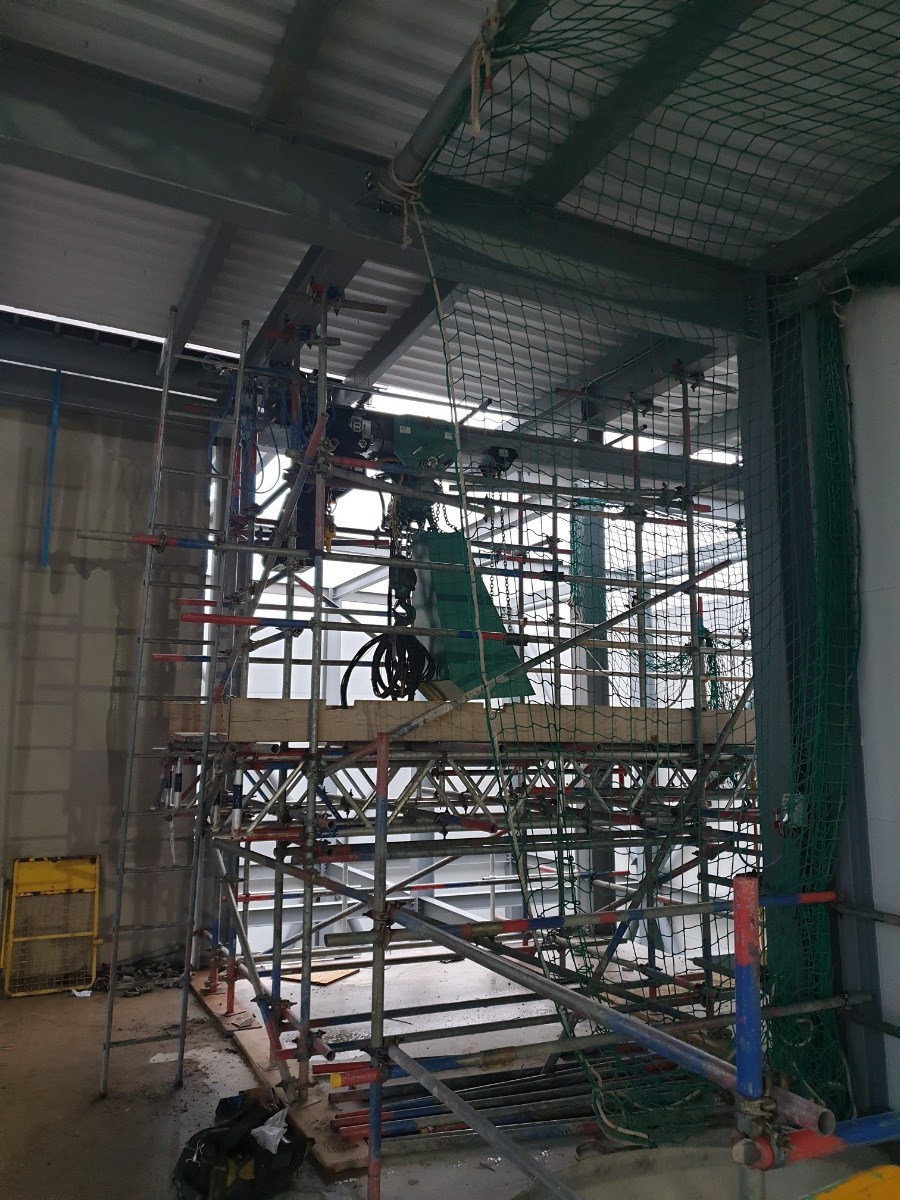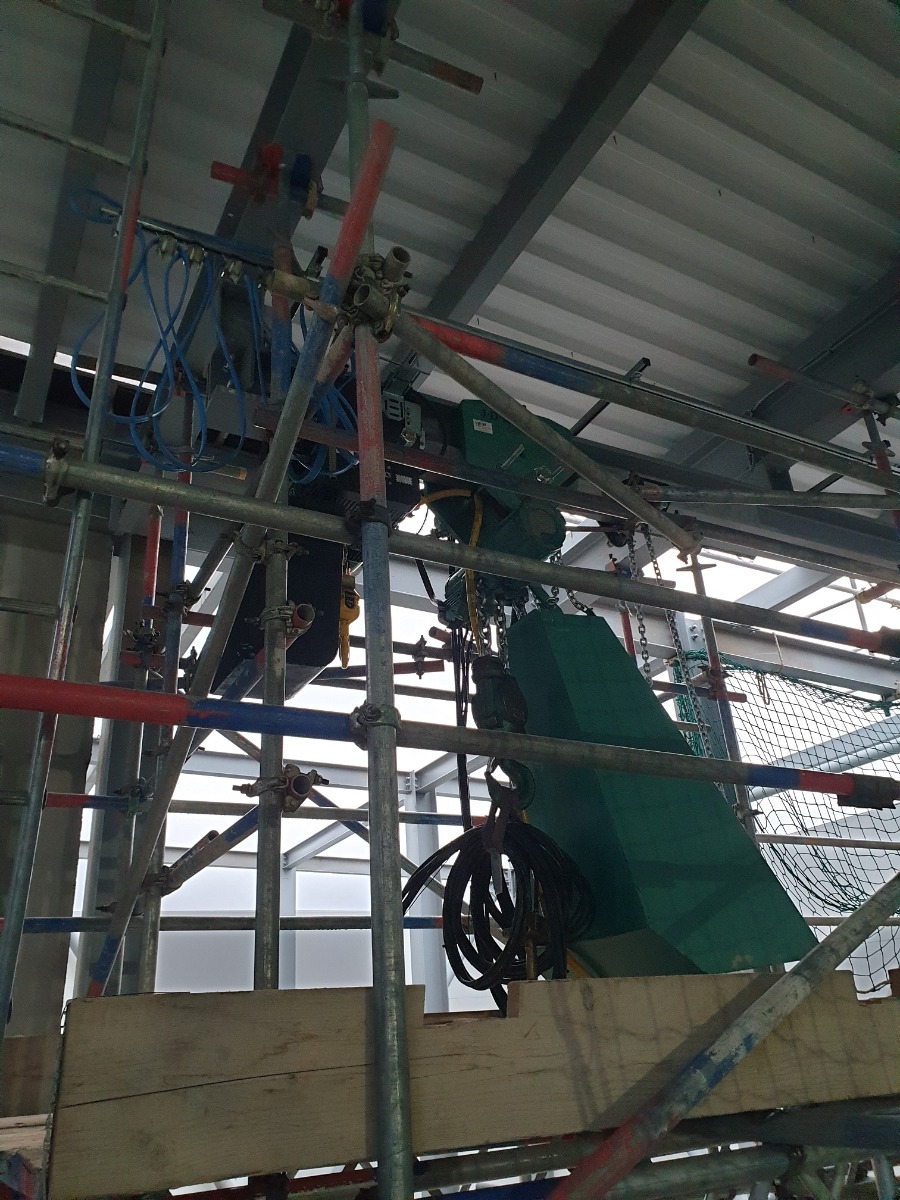 Cement Works
Specifying the correct hoisting equipment to satisfy all dimensional clearance including critical headroom criteria
Permanent Installation of 2 x New 4 metre long 5t Swl Hoist runway beams (1 x new runway beam per installation area)
Temporary Installation & later removal of 2 x 17 metre height of lift  JDN 5 t Swl ( 6.3t Swl down-rated) Push/Pull Trolley Mounted  Air Chain Hoists and trailing hose power supply system
Advising the customer on the correct procedure for checking the suitability of the existing roof structure for the new installation work by a 3rd party Structural Engineer 
Advising the customer on selection of suitable portable diesel air compressor and procurement of  air supply hose to form part of Hoist & Winch scope of supply
Procurement of suitable roller type test weights to form part of Hoist & Winch scope of supply
Commissioning, Load testing & LOLER Certification of both hoist units & Hoist & Winch Supplied and installed hoist runway beams